Electrical & Automation
In order to generate an easily repeatable and operable process, Automation may be an effective means. Automation is the act of utilizing programs to run process systems. These programs, along with human interface systems, can help lower costs, generate more standard product, and ultimately, increase potential revenue in many circumstances.
Custom Application Programming

Allen-Bradley, Siemens, and Other Options

Touchscreen HMIs Available

System Integration Capability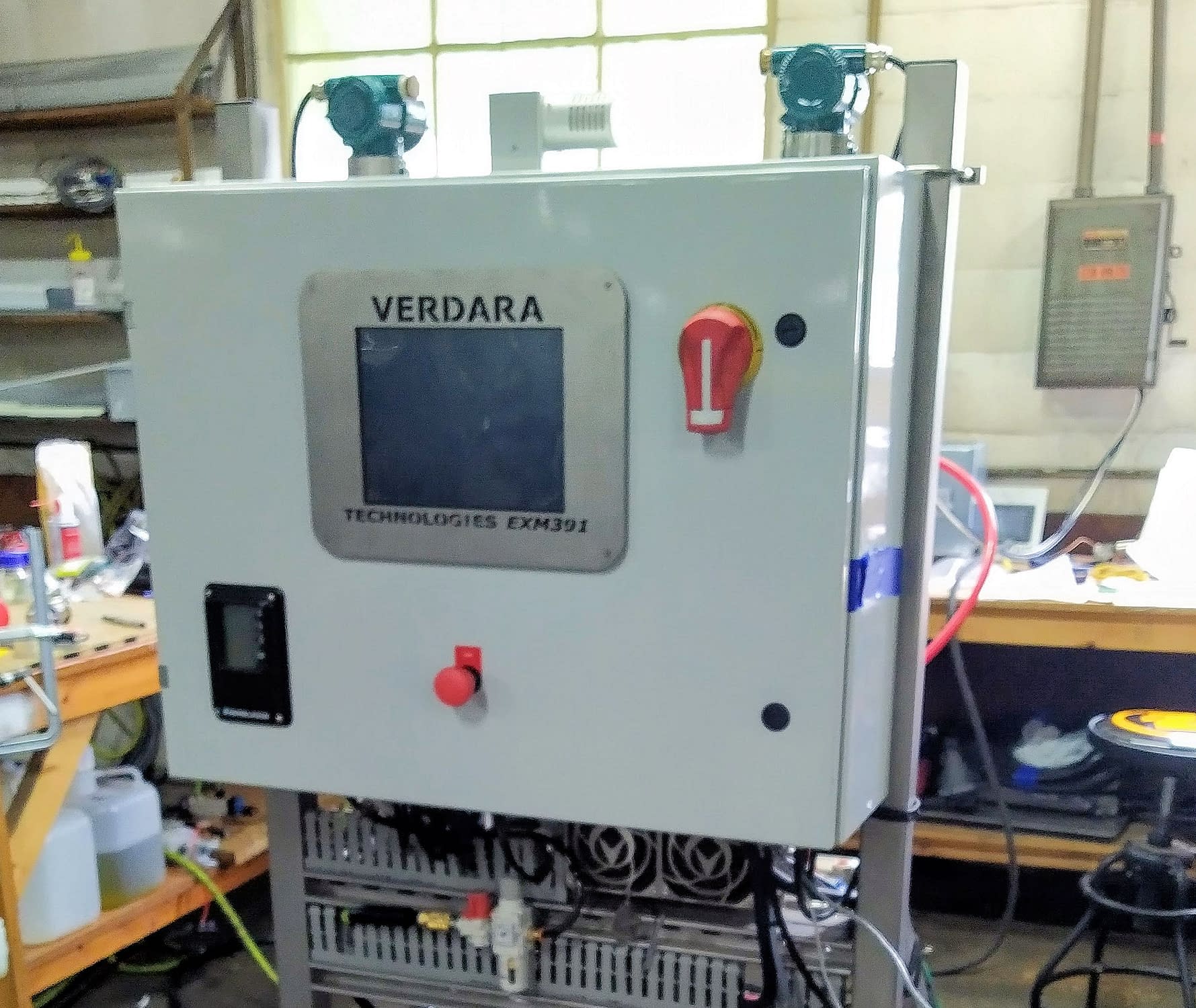 Remote Diagnostics
Repeatable Processes
Customizable Program Variables
Data Logging

Why should you work with Verdara Tech?
Get a team that understands your concept. 
Having designed, fabricated and tested equipment ourselves, we understand what it takes to get the job done.
Ultimately, we want you to be able to achieve your goals and produce.
Frequently asked Questions
What kind of processes can be automated?
Most any process can have some form of automation included.  Whether as simple as the pressurization/depressurization of a vessel or complex as hundreds of valves and instruments, we are ready to serve you for your automation needs.
Can you make recommendations on what brand/ecosystem of control scheme?
We Can!  We, at Verdara, have experience in Allen-Bradley, Siemens, Unitronics, and others.  We'll recommend a control system that meets all the requirements of the application, as well as the working budget restraints, where applicable.
Can you supply electrical cabinets with hookups, but no PLC/HMI?
We can take on as much or as little scope as needed.  We can help with sourcing and installing all components, ready to run.  Likewise, we could install the electrical components and wire to a junction box, only.