INNOVATE

 
+
ENGINEER
+
ACTUALIZE
Your SECRET WEAPON for BOTANICAL PROCESSING
It's a time of creativity and innovation in botanical oil extraction—and this requires not only fresh ideas, but also a history of expertise. Leveraging our 50-year track record, we actualize concepts using innovative and creative engineering design along with manufacturing principals and know-how.
We have an experienced team committed to the botanical industries: designers, engineers and craft-focused fabricators. We are ready to pioneer ideas for your business that will sow the seeds of long-term success.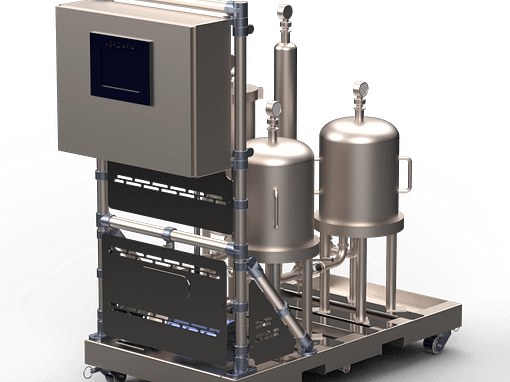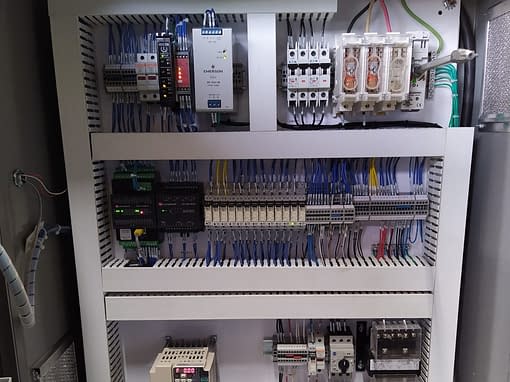 At Verdara Technologies, we design, engineer and manufacture botanical extraction processing equipment.
Engineering & Design
A dedicated team that understands process and user engagement concerns.  We also have access to an engineering and manufacturing team with decades of design and manufacturing experience. 
Prototype Validation
We know what it's like to do product development, manufacturing, validation, more development, use testing and everything in-between.  When you're looking for a partner to assist in developing your new process, look no further.
Welding & Fabrication
In order to produce at scale with quality in mind, we've paired with AET, a 50+ year metal fabrication and design group. 
ASME Section VIII Div. 1, "U" & "UM" Certification, CRN & PED Compliance
AET, our strategic partner, is an ASME Section VIII Div 1 certified facility with over 30 years of process equipment expertise.
Certified Pressure Vessel Repair
Do you have a vessel in need of repair, refurbishment, or modification? We can fulfill those needs and get it back to you in a condition ready for operation.  From simple leak repair to adding features like Nozzles or Electrical Controls, contact us for more.
Scalable Production
In order to scale production and meet the demands of the botanical processing industry, we have formed a strategic partership with over 50 years experience in scientific and process equipment.
Turnkey Solutions
An understanding of our clients' growing needs is a staple of the Verdara Technologies name.  We offer services from Engineering thru to Commissioning and follow-up support.  Truly a turnkey process right here in the USA.
Financing Options Available
Progress Payments, Term Financing, and Leasing options are all on the table.  We're interested in your success, and will do what we can to help find a payment schedule for our services that makes sense for you.  Ultimately when you get our equipment and start to expand, we hope that you come back!
Pressure & Storage Vessels
Due to our strategic partnership for ASME vessels with AET, we have access to high quality, board certified custom pressure vessels for use in the extraction industry.  Cleanliness options vary, but the vessels are available in high polish and mill finish, depending on needs and service.
Distillation Equipment
Verdara designs and manufactures highly proprietary solvent distillation equipment for the extraction and refinement industry.
Jacketed Equipment
In some cases, where cold or hot temperatures are utilized, insulated vessels may be required. Insulated, or Jacketed, vessels can be made in single-wall mechanical insulation, hidden and secured mechanical insulation, circulated water or solvent jackets, or vacuum insulation jackets.  We will assist in determining the best type of insulation jacket for your application.
Solvent Tanks
Depending on the type of Solvent, certain pressurized tanks may be required.  The solvent tanks manufactured by AET will utilize many different forms of safeguarding, performance enhancement, and user-experience driven options.
Modular Process Skids
Have a process but need a manufacturer/packager?  We can work with you develop a layout and fabricate to your specifications.  We can also work with our Automation Team to enhance your product offering.
Molecular Stills & WFE
Wipe Film Evaporators and Molecular Stills are a type of Distillation Equipment that have been adapted from models used in chemical process industry for decades.  Working best with certain solvents, Wipe Film Evaporators and Molecular Stills are scalable and effective forms of distillation in the right process.
Automation
In order to generate an easily repeatable and operable process, Automation may be an effective means.  Automation is the act of utilizing programs to run process systems. These programs, along with human interface systems, can help lower costs, generate more standard product, and ultimately, increase potential revenue in many circumstances.
Other Extraction Equipment Products
Due to the many existing forms of
botanical extraction and processing, we do not list all of our potential solutions here.  We invite you to contact us and we can together explore our best working relationship.