Pressure Vessel Repair & Mod
Do you have a vessel in need of repair, refurbishment, or modification? We can fulfill those needs and get it back to you in a condition ready for operation. From simple leak repair to adding features like Nozzles or Electrical Controls, contact us for more.
Leak Check & Repair

ASME Section VIII Experience

Engineering Analysis

Refurbishment
Detailed Inspections
3rd Party Inspection Available
Value-Add Engineering Services (Enhancement)
Additional Ports
Sealing Surface Refinishing
Diversified Background
On-Site Services (Depending on Location, Contact for more)

Why work with us for your vessel repair or mod?
Get a team that understands your concept. 
Having designed, fabricated and tested equipment ourselves, we understand what it takes to get the job done.
We want you back up and running, in hopes that when we're needed again on your next repair, you'll call.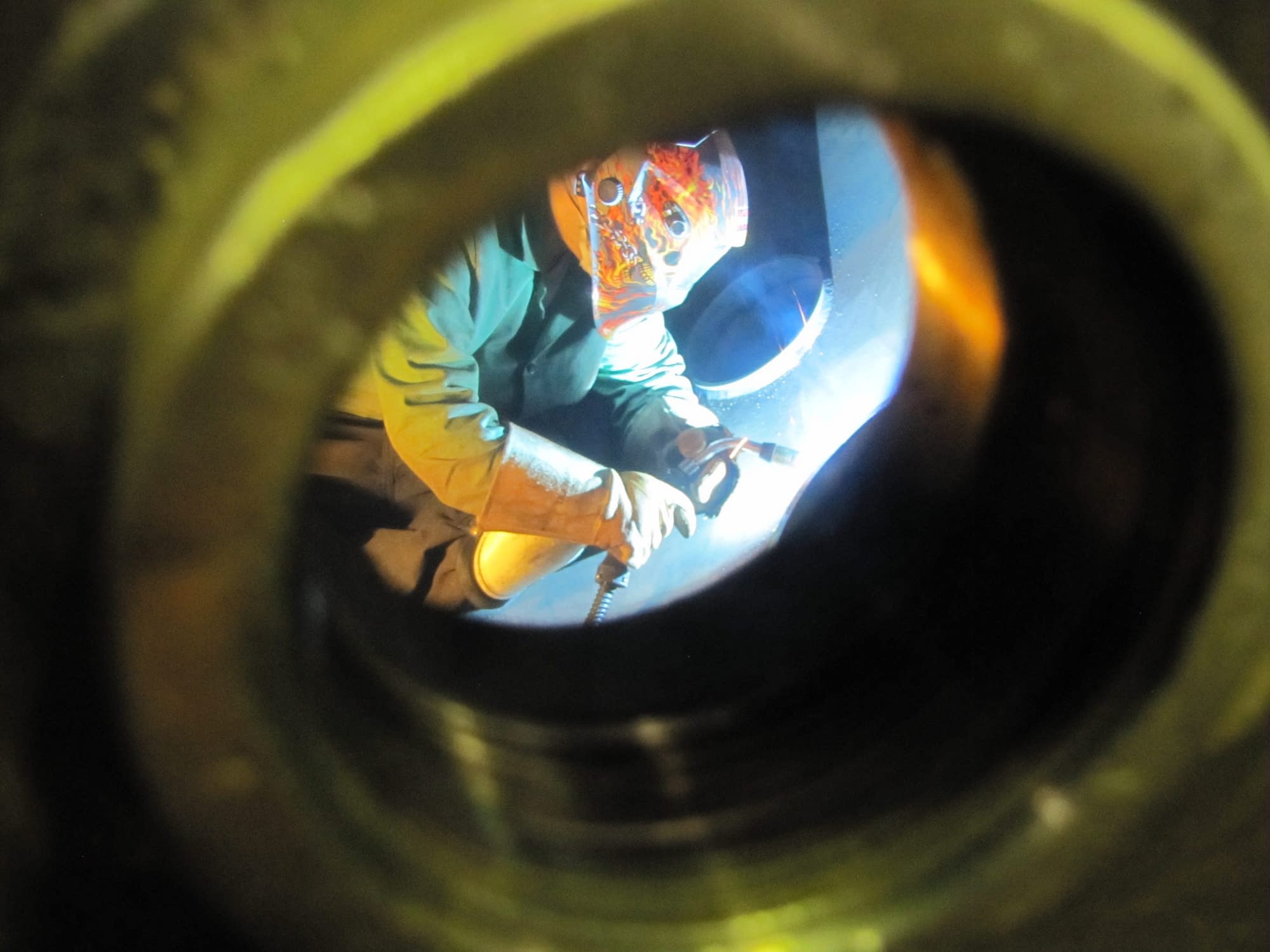 Frequently asked Questions
Are repairs covered under a warranty?
Our repairs of your existing vessels, as long as they were built and registered to ASME Section VIII, are guaranteed material and workmanship for 1 year after service. 
Did I have to purchase the vessel from Verdara to get it repaired by Verdara?
No, we do not have to be the manufacture of origin to offer repair services.
Do I need certain paperwork for my vessel?
It is helpful if you can provide any paperwork you have regarding to the materials of construction and date of manufacture.  Original drawings are not required.  If the vessel is ASME registered, then documentation or a nameplate image from the vessel to that effect may assist in speeding up the process.
Can Verdara repair and modify my vessel on-site?
Depending on location, Verdara may be able to perform on-site services for vessel repair and refurbishment.  Please contact us for more information regarding this service.