Extraction Vessels
Due to our strategic partnership for ASME vessels with AET, we have access to high quality, board certified custom pressure vessels for use in the extraction industry.  Cleanliness options vary, but the vessels are available in high polish and mill finish, depending on needs and service.
Stainless Steel and other Materials

ASME Section VIII Div. 1

Heating, Cooling or Insulation Jacketing

High and Low Pressure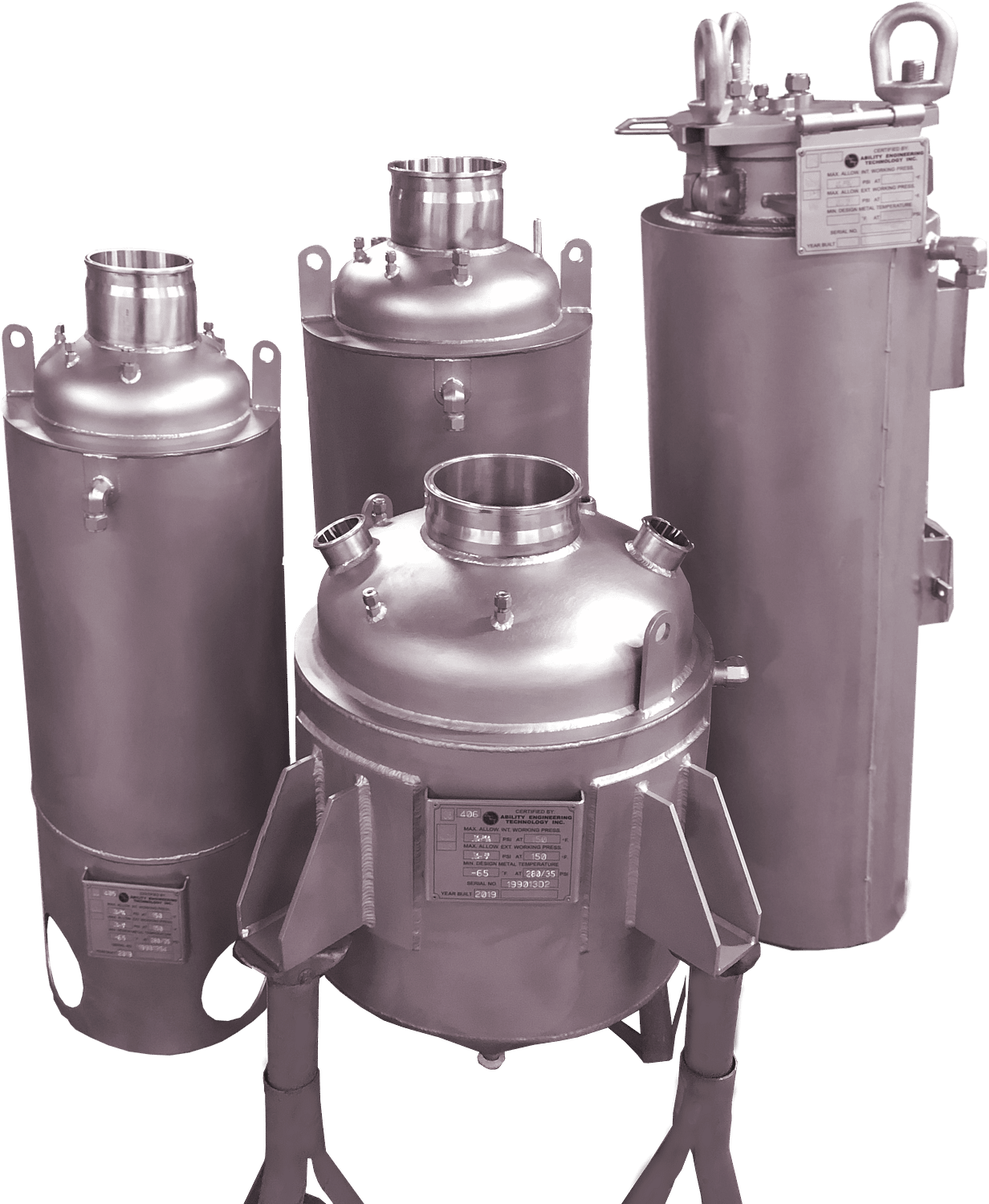 Custom Design Available

Rapid Prototyping Experience

Value-Add Engineering Services (Enhancement)

Why should you work with Verdara Tech?
Get a team that understands your concept. 
Having designed, fabricated and tested equipment ourselves, we understand what it takes to get the job done.
Ultimately, we want you to be able to achieve your goals and produce.
Frequently asked Questions
Do I need to provide Verdara with drawings to build?
No, we don't need you to supply us drawings.  However, there will be important factors such as size(volumetric and footprint considerations), operating temperature/pressure, material type of vessel needed, and any port sizes/locations.  We will provide a sketch or preliminary drawing as our conversations progress prior to any build approvals.
Are custom metal finishing services available?
We can provide tanks as mill-finish, polished, electro-polished, or many other finishes such as painted, plated, etc. 
Can I supply a drawing for you to build-to-print?
Yes, drawings can be provided to us for fabricate.  We may require some review with your team to determine any ASME-related modifications to keep to build codes.
What kind of warranty will be provided with a Vessel purchase?
Generally speaking, vessels include a 12 month warranty to protect against any defect in materials or structure.  We pride ourselves in not often needing to tap into that warranty, as we hold our team to strict quality standards.