Ethanol-Based Extraction System (Verdara VAMPIRO)
The VERDARA VAMPIRO Extractor System is an industry leading automated end-to-end, cryogenically-chilled ethanol botanical extractor capable of processing up to 120 Ibs/Hr. of biomass at -40 C. It combines four traditionally separate and manually operated processing steps into one fully automated process.
AUTOMATED WITH DATA ANALYTICS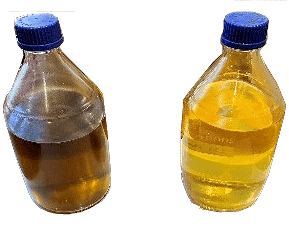 FILTRATION / COLOR REMEDIATION @ -40C EXTRACTION
Technical Specification Highlights
Fully automated and recipe driven

Cooling / Insulating Jacket

Interior Finish – Solvent-Wetted Areas >Ra72

Principal Product-Touching Materials 316SS
Sanitary Tri-Clamp process connections

Solvent Recommended: Ethanol

Rated Electrical Equipment

Ethernet (loT Compatibility)
Solvent Feed and Recovery Tanks

PLC with Touchscreen

Engineered and Made in the USA
EXTRACTION IS PERFORMED WITH 3 PRIMARY PIECES OF EQUIPMENT

Why choose our Extractor System?
Designed to Balance Operation and Output!
We've designed this system to be a very repeatable process, and built with expected future industry standards.  All wetted parts are 316SS wherever possible, to allow for use in even more strict environments.  Many of the system's parts are fabricated at our facility in the USA, which greatly increases our ability to control lead time.  In addition to the design, we have performed over 24 months of operational R&D on the components, with supporting lab analytics.
Frequently asked Questions
Do I require a C1D2 Space for the VAMPIRO?
That depends on your solvent of choice, but generally yes.  We can recommend a selection of pre-built enclosures  for your installation.
Can the Verdara VAMPIRO Extractor be used for a variety of Botanicals?
YES!   Our Vampiro Ethanol Extraction System can be used effectively on a variety of biomass.
Is the Verdara VAMPIRO Manufactured in the USA?
The Verdara VAMPIRO is manufactured in Illinois, USA.